Build Your Family Tree, Share Your Family Story!
The history of every family is as unique as an individual fingerprint. With Family Tree Heritage, you now have the ability to document and preserve that family history with the most intuitive and comprehensive genealogy software available. You can quickly and easily create beautiful family trees that will showcase your family's heritage.
Find Ancestors with FamilySearch
Finding long-lost ancestors and expanding the understanding of your heritage has never been easier. With one click, you can unlock records, documents and even photos of ancestors. With Family Tree Heritage, you'll have full access to one of the most powerful family search tools: FamilySearch.
There is no subscription required for worldwide searches and you'll have the ability to search billions of records with just one click directly from the Family Tree Heritage interface. Finding links to ancestors and branches of your family tree that were previously undiscovered has never been easier or more fun!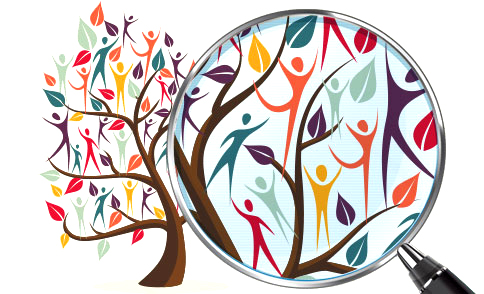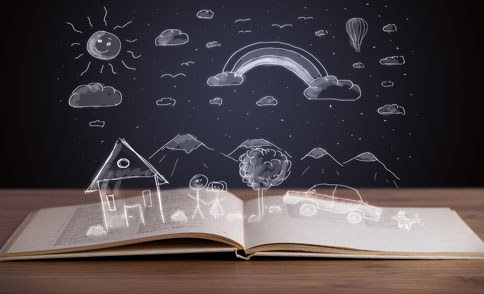 Share Your Family Story
The tools in Family Tree Heritage make it incredibly easy and rewarding to create documents that are easily shared with family members. With hundreds of options for different charts, trees, reports and records, you have everything at your fingertips to create an incredibly powerful family narrative that can be shared and passed down to future generations.
More Tools than Any Other Genealogy Program
Family Tree Heritage gives you the biggest bang for your buck bar-none! Family Tree Heritage is the only genealogy program that not only gives you access to incredible ancestral search through FamilySearch, but also gives you the tools to document and share your unique family history with others.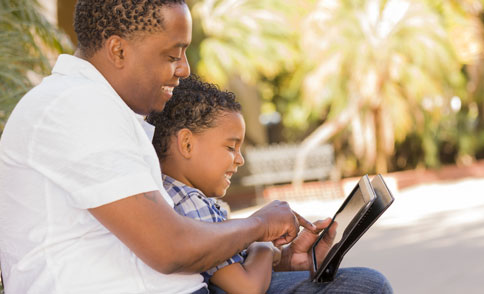 Take your Family History Anywhere
One of the most unique features of Family Tree Heritage is that it is fully compatible with your Windows tablet. This means that you can go between working on your PC and tablet with ease and never have to worry about losing your work. With the ability to access your family database right from your tablet, it means that you can literally work from anywhere.
Family Tree Heritage is guaranteed to be the best genealogy program in the world. With more features, an intuitive interface and the best family tree search in the industry, you'll be able to craft your family story in a way that is both personal and fun.
New Features

Color coding to ID generations
Interactive research timeline
Tagging
Updated FamilySearch Database

Ancestry Charts

Box charts with photos
Standard ancestry charts
Ancestry wall chart
Wall chart with siblings

Descendant Charts

Standard descendant charts
Descendents wall chart
Dropline chart, line of descent
Simple dropline with photos

Family Charts

Publish a family book
Ahnentafel Chart (German Ancestor Chart)
Ahnentafel with Siblings
Cascading family group charts

Pedigree Fan Charts

Four color fan chart
Quarter circle fan chart
Half circle fan chart
Full circle fan chart
Large Wall Charts

Ancestry wall charts
Descendant wall charts
Descendant dropline charts
Line of descendent charts
Wall-sized fan charts

Pedigree Charts

Basic pedigree chart
Blank pedigree chart
Pedigree chart documented
Pedigree chart with images
Cascading charts

Family Books & Scrapbooks

Publish a family book
Ancestral book reports
Descendant book reports

Lists and Calendars

End-of-line individuals list
Sorted place list
Sorted individuals list
Sorted marriages list
Source and citation list
Family reunion contact list
Custom lists
Birthday calendar
Anniversary calendar
Records & Reports

Family group record
Individual summary
LDS individual reports
LDS couple reports
Modified register
Page of testimony
Blank family group sheets

Advanced Management Reports

Research log
Sorted place list with events
Possible problems
Duplicate individuals list
Unlinked individuals list
Relationship report
Database comparison list
Detailed change log

User-Friendly Interface

Modern interface with 17 skins
Share on flash or thumb drive
1-click search to billions of records

Advanced Features

GenRelationship Examiner
Indexed & advanced search
GenCollaboration
GenResearchManager
GenSourceCitation
MapQuest Locator
---
Screenshots and Samples of Family Tree Heritage
---
System Requirements for Family Tree Heritage Platinum:
Windows PC
Microsoft Windows 11, Windows 10, Windows 8
100 MB Hard Disk Space
800×600 or higher display
Internet Access