#1 Selling Logo Design Software for 15 Years
You know your business, we know logos. Over the years, millions of logos have been created with Logo Design Studio Pro. We partner with you and provide the tools, objects, inspirations, and guides you need to help you create a one-of-a-kind logo that is personal and professional. With countless tools and hundreds of options, there is no limit to what you can create!
Let us show you how easy it is to make your first logo.
With Logo Design Studio Pro, every design you create

is yours

! No hidden fees or licensing agreements.
Check out a few of our designs
Why Choose Logo Design Studio Pro?
Ease of use: Logo Design Studio Pro is designed by professionals with the everyday user in mind. You have all the tool professionals use to create attention grabbing logos without the steep learning curve.
One time affordable cost: Starting a business is expensive. Keeping costs down while not looking "cheap" is every small business owner's goal. With Logo Design Studio,
Any size logo, unlimited revisions:
Brand Management:
Learn what makes Logo Design Studio Pro different
Go Big with Vector Graphics
With Logo Design Studio Pro, you never have to worry about your logo looking fuzzy or pixelated when enlarged. The built in vector tools and graphics allow you to scale your logo to any size without losing sharpness or clarity. From web images to letterheads to billboards, your logo will look perfect in any size and in any place.
Unlimited Customization
Start with one of 2,000 customizable templates or one of the 6,000+ vector shapes, images, fonts, or graphics included with Logo Design Studio Pro to jump start your logo design. Looking for other templates? Check out all of our vector expansion packs for the perfect logo for your business. All are royalty free and ready for commercial use!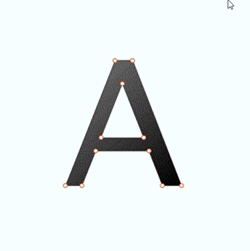 Reshape Your Image
The vector graphics and fonts give you the power and flexibility to stretch, bend, reshape, and modify simple shapes. Or use the advanced drawing tools to create your own completely unique shapes. The intuitive and flexible toolset is equipped to handle the most advanced logo design needs.
Incredible Special Effects
Add a creative touch using professional effects that get noticed. Lift your logo off the canvas with a shadow, add a 3D bevel technique and so much more to give your design your unique look.
We are here to help!
After you have created your logo with Logo Design Studio Pro, try out Logo Design Assistance Service. When you purchase this service, our professional logo design team will evaluate the logo you created and provide you with three designs based on the logo you submitted. They will include slight design modifications, an advanced design concepts, and a complete design based on your input.
Your logo's your brand, use it anywhere!
Your logo is the face of your business and is a reflection of your company's personality and culture. As your brand identity, you want a compelling, professional logo useable everywhere to attract customers. Your logo is more than just your name. In fact, your name doesn't have to appear at all. Whether it is an image, design, or icon, in order to be taken seriously, you need to have a professional looking logo.