Calendar Creator
Organize your busy life with custom calendars
Your life is hectic – let Calendar Creator help keep things organized with custom calendars! Add your own photos, import key dates like birthdays and anniversaries and synch your calendar with Outlook for a complete look at what is happening in your life. Plus create daily tasks, event lists and sticky note reminders on the fly for daily organization.
500+ Templates & 200,000+ Premium Images
With Calendar Creator, you are in full control and you'll have access to thousands of ways to design, personalize and update your calendar. Get your calendar started with one of the over professionally-designed templates that are included and personalize with some of the 200,000+ premium images. With all of the different options, you're not only getting a great way to organize your life, you're creating something that looks as professional and put together as you want to be.
Photo Editing Tools
Virtually any photo that you want to include in your calendar can be edited to fit with the fantastic tools included in Calendar Creator. Remove red eye, apply filters, crop to size and image rotation are just a handful of the things that you can do to integrate your photos seamlessly into your calendar creations.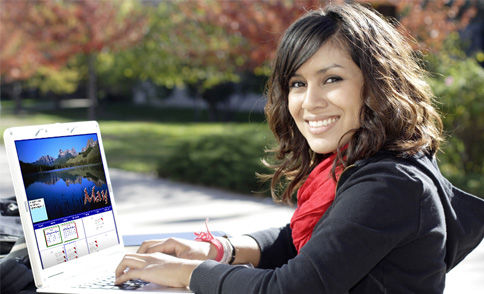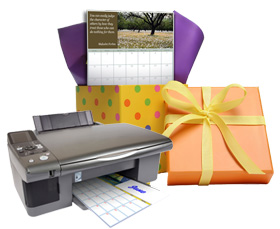 Publish and share your work
Your life isn't lived in a vacuum and your calendar shouldn't exist in one either. Calendar Creator gives you tons of options for sharing your creations. Print in multiple formats including standard, book or organizer, share by email or save to HTML, jpg or other formats for digital sharing and storage.
Calendar Creator Features
The #1 best selling calendar software program makes it easier than ever to create your own personalized calendars.
Organize your busy life with custom calendars and easy-to-use time management tools. Offering a complete portfolio of design and image editing features, Calendar Creator v12.1 will help you design impressive projects that are fun to use and great to share!
Design
Daily, Weekly, Monthly & Yearly Styles
Franklin Covey® Layouts
500+ Templates
200,000+ Premium Images
Vast Collection of Unique Fonts
Photo Editing
Remove Red Eye
Adjust Brightness
Transform to Black & White
Tilt, Flip & Rotate
Crop & More!
Organization
Syncs with Microsoft® Office Outlook®
Set Reminder Alarms to favorite MP3's
Create Reminder Sticky Notes
Create Daily Tasks & Event Lists
Import Events from Microsoft® Office Outlook®
Publishing
Print in Standard, Book or Organizer Formats
Save to HTML, JPEG, TIFF, Bitmap or PDF to Share by Email
System Requirements for Calendar Creator v12.1:
Windows® XP (Home & Pro) SP3, Windows Vista® SP2, Windows® 7¹; Pentium® ll processor 300MHz or faster (1GHz for Windows Vista® & Windows® 7);
128MB RAM (1GB for Windows Vista® & Windows® 7);
2.8GB of hard disk space²;
8x DVD-ROM drive or faster;
800×600 display, 16-bit color;
Microsoft® Internet Explorer® 7.0 or higher; Broadband Internet connection required³.
A printer is highly recommended but not required. Works with most popular printers (monochrome or color) supported by Windows®.
¹Administrator privileges are required to properly install the program on Windows® XP, Windows Vista®, and Windows® 7
²System Configuration: The amount of hard-disk space required can vary if you already have one or more required components (such as Microsoft® Internet Explorer®) installed on your system. If needed, Microsoft® Internet Explorer® requires an additional 50MB hard-disk space. May require minor adjustments to the configuration of your system and/or updates to the hardware component drivers.
³A 5 Mbps (DSL or Cable Modem) connection is recommended. User is responsible for all Internet access fees and phone charges.